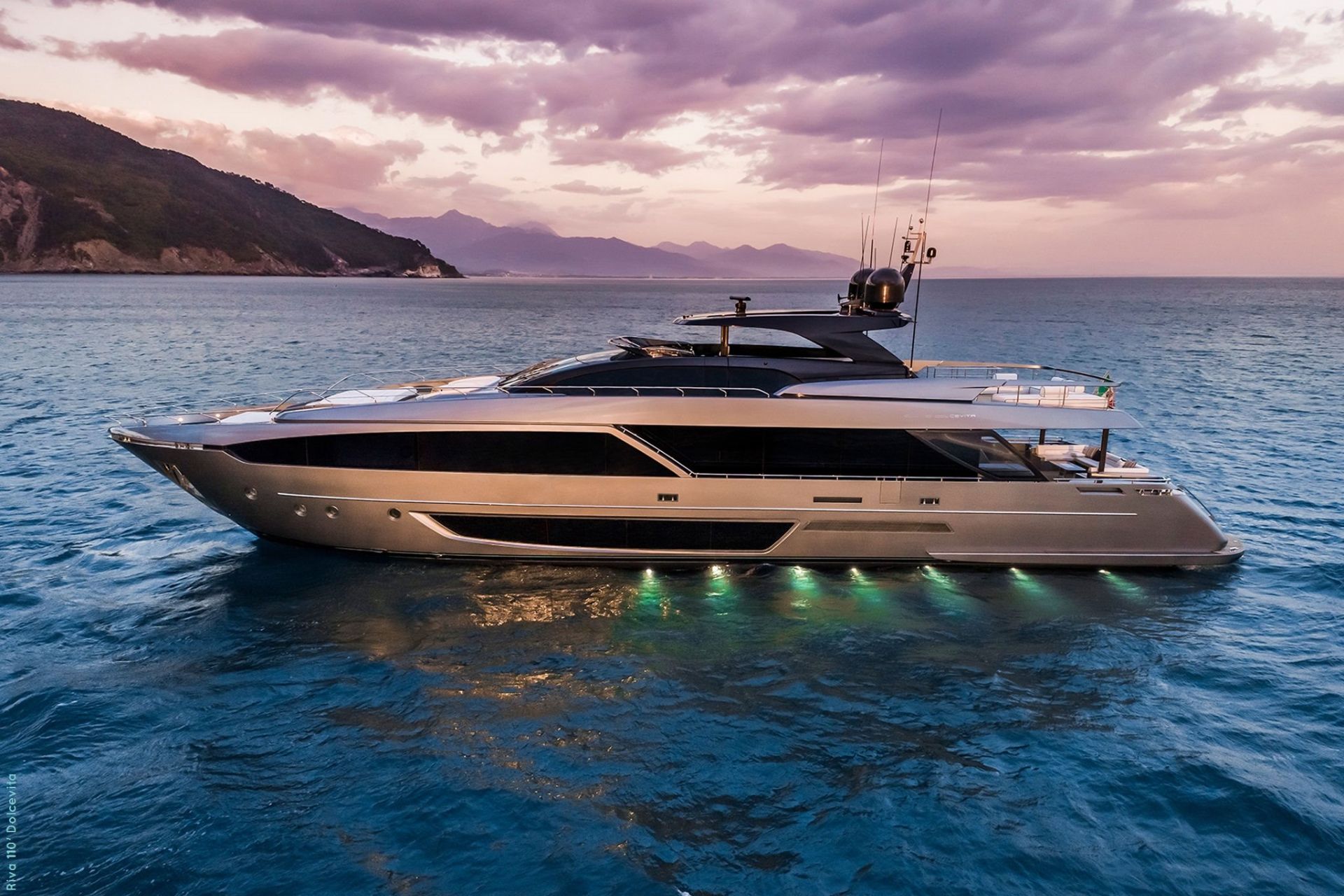 Get some insights from FIGURATI's new Captain: Daniel Higlett.
Being an experienced Captain is crucial towards making a charter experience unforgettable for guests. Meet Daniel Higlett: FIGURATI's new Captain!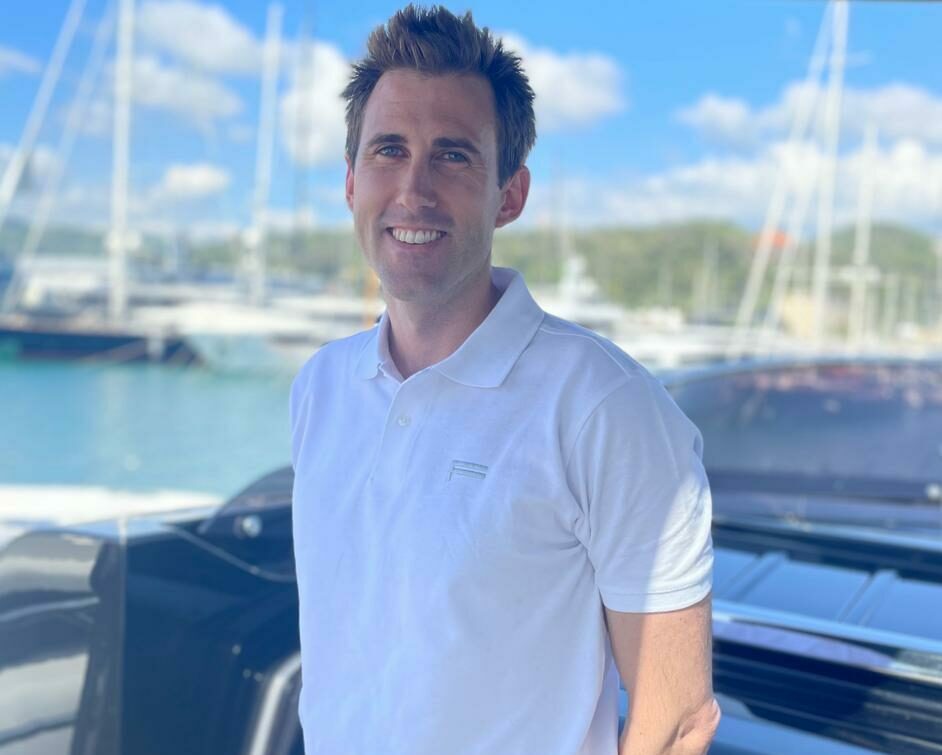 Dan's resume is impressive, to say the least. Having spent his entire life around boats, he was a prolific sail racer and qualified marine electrician prior to becoming a Captain. With 14 years of experience under his belt and many successful charters in Europe and Australia, Dan has learned all of the ins and outs of his job and is eager to share his passion with guests. Having lived such an interesting life, we were curious to know more and decided to interview him.
Any particular cruising destinations that you like?
I absolutely love Corsica's west coast and Formentera in Spain. Nothing like getting off the beaten track and finding secluded bays and beautiful clear blue water that can only be reached by boat.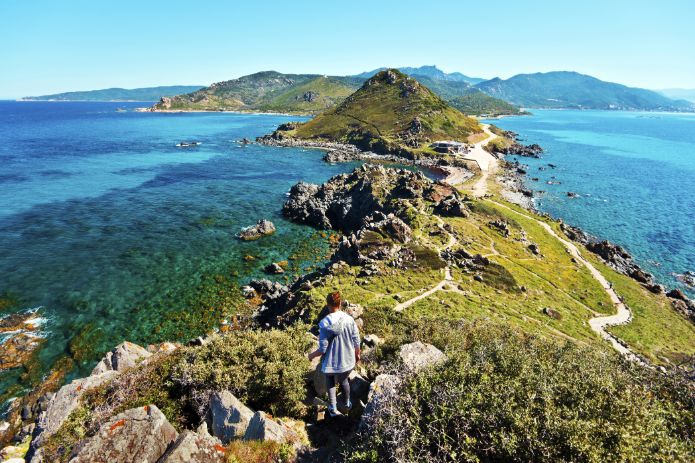 How long have you been working in yachting and what have been your highlights so far?
I've been working in yachting since 2005. A highlight of this time has been sailing up and down the east coast of Australia and around the Great Barrier Reef on a three-masted Bermuda Rigged Schooner. 
My favourite yacht is the 30-40m Sports yacht like Riva's DOLCE VITA and Sunseeker's PREDATOR. There is just something magnificent about those yachts that have top-of-the-range equipment and such powerful engines for a medium tonnage that enable you to quickly reach any destination and test the yacht's full capability and speed. I also like how they can still fit in old town ports and anchor into the most secluded bays. Few yachts can manage that nowadays!
Are there any places on your bucket list that you have yet to cross off?
Cruising the fjords of Norway is still on the top of my bucket list. Maneuvering between those majestic mountains, awe-inspiring cliffs, and seeing rare and intact marine life makes you feel like you are stepping back in time. I can't wait to have the opportunity to go!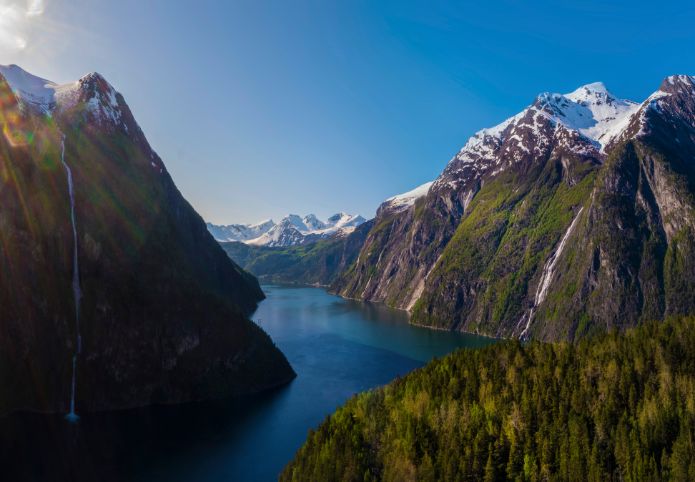 Any outstanding memories from charters or owner cruises you'd like to share? 
This is a tough one… I think it's always a special moment when the guests have been out in the sun enjoying life onboard at anchor for the day and then it's time to cruise back into one of the old ports during sunset (a personal favourite is Bonifacio), while the guests are enjoying an aperitivo and marvelling at a special place in anticipation of a lovely dinner and night ahead. Seeing them happy makes me happy!
What features onboard FIGURATI do you think will be most popular this summer? 
Something very special on FIGURATI is her continuous deck from sundeck to bow. Whether you are in the lounge chairs on the aft sundeck or dining beside the bar midships, you can walk seamlessly to the bow and enjoy the sun on the forward sunbeds or have a dip into the jacuzzi. This creates 34m of endless deck without pesky stairs dividing up space.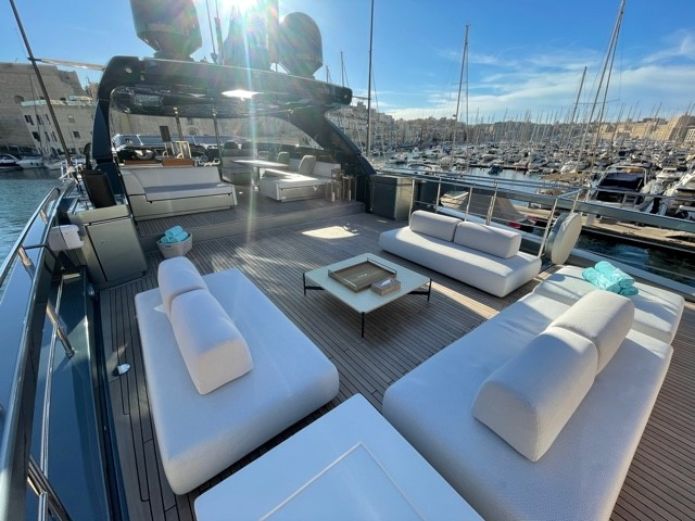 Any specific toys & tenders that you think guests will like the most? 
FIGURATI really has a lot to offer, but I think guests will adore the toys that make them go fast like the Sea bobs, Dive buddies, jetskis, and of course the E-scooters. The highlight for me, though, is the Flite board, as this new design and hydro-foil technology is changing the game.
What restaurants and clubs do you recommend for summer 2021 in your charter area?
Oh, there's plenty! Hotel Cala di Volpe is a special spot, Portofino's La Terazza has amazing food, and Chèvre d'Or on top of Èze with its incredible views over Cap Ferrat is one I love.
A few words about the FIGURATI crew? 
They're a happy and dedicated bunch. Very keen on making every charter special for the client and create moments they won't forget. With their sporty attitude, they can't wait to help out with water sports, daily work-outs, or plan challenging day trips or enjoyable strolls to some of the Mediterranean's most stunning locations ashore. They won't keep you bored, that's for sure!
SuperYachtsMonaco is delighted to announce the launching of FIGURATI, which will be available to charter starting from summer 2021 in the Western Mediterranean from € 120,000–135,000 per week. Click here for more information for chartering this beautiful vessel.